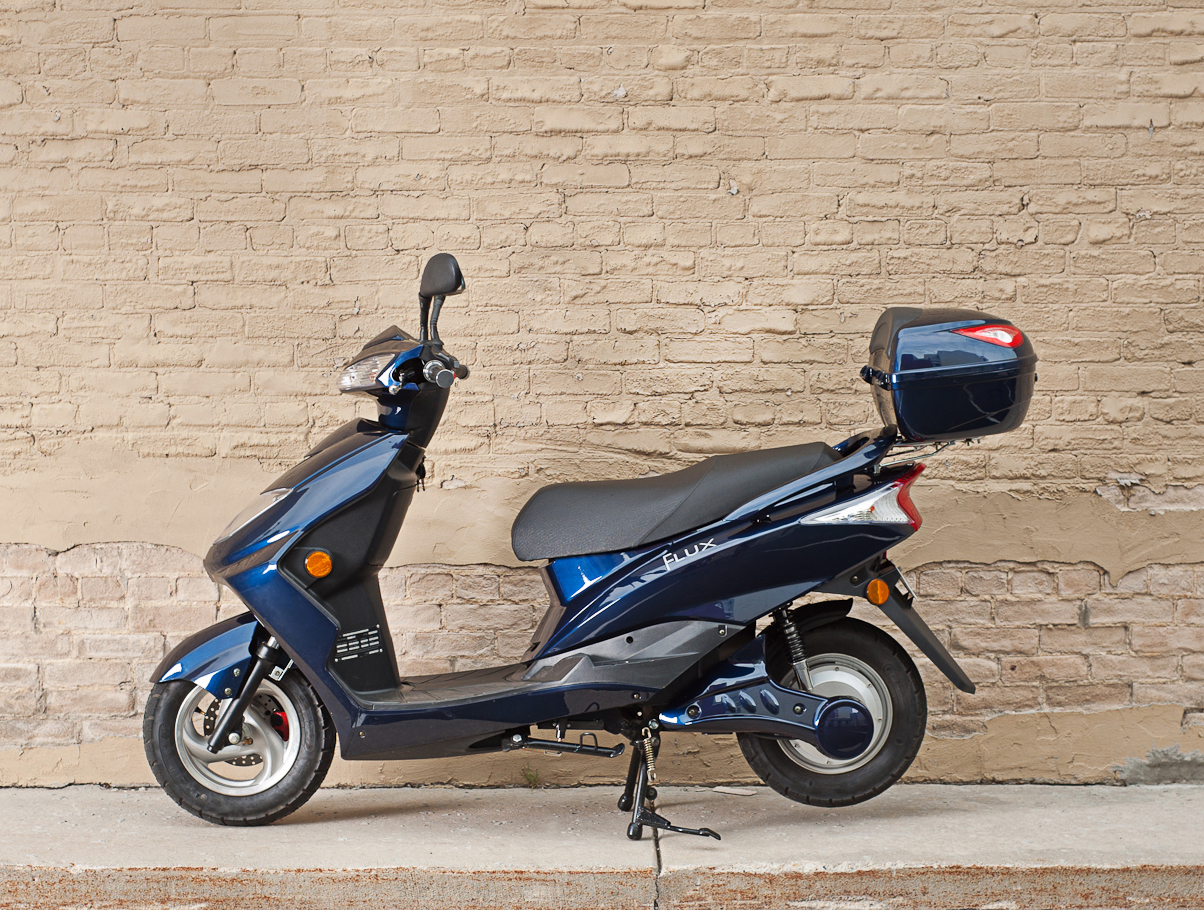 Looking to save money? Flux offers the Street Pilot program where you get money back by referring clients to Flux! Check it out HERE.
Available colors include: Silver, Crimson Red, Titanium Yellow, Cobalt Blue, Medium Taupe, Black. (Medium Taupe and Black are not shown in photos.) If you are interested in any other colors please contact us.
To keep the price as low as possible the Flux EM1 is manufactured to order. A $1,100 down payment is taken upon order, with the payment balance due upon delivery. If you decide to purchase an additional battery or a Shad SH-29 Top Case, there will be a slightly larger down payment required. Upon order, a motor vehicle purchase contract is signed to solidify the order terms. The Flux EM1 has a lead time of up to 70 days. Regular updates are provided during the entire production process.
This price does not include taxes, title and registration. For clients in Wisconsin, we title and register the vehicle on your behalf at time of delivery.
This price does not include shipping. We work with a home delivery service that ships the Flux EM1 to your door. Leveraging Flux's volume, we are able to provide very competitive flat rate pricing. Please contact us for details.
*This price includes 1 battery with a 25 mile range. The 2nd battery to extend the range to 50 miles per charge is available for purchase.